All Contents of www.littleforkers.com, The Little Forkers Webcomic and The Forkin' Odyssey, are Copyright 2010-2013 Tess Cooper. To Forkitol or

 not to Forkitol

(Part 2)

Mouseover panels 1 and 2 for more

Edited by:

 Chuck Cooper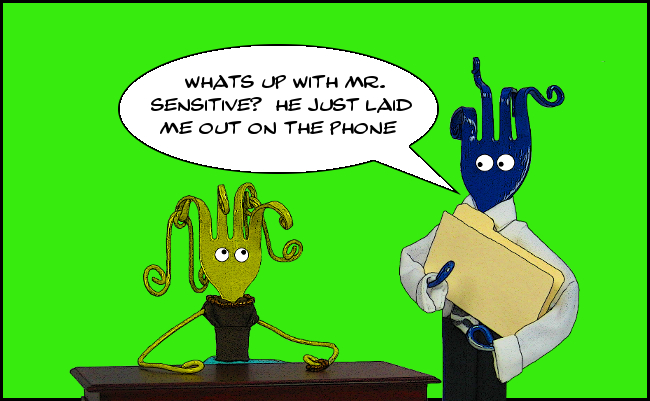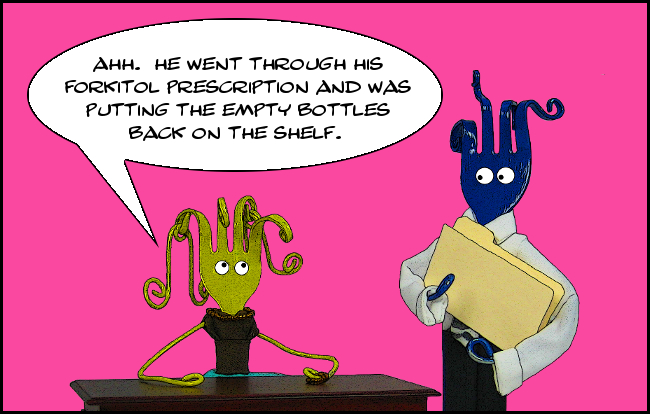 OK, so far, so good.  Our update is on time.  Are you passing out yet?  Yay!   :)

So, Greedy is back to being, well, himself.   

So Thanksgiving is this Thursday and I hope to maybe post a special one panel wonder funny about the holiday on my facebook page.   I had one all planned out and forgot the punch line.  So, hopefully it comes back to me.   Ahhhh the joys of short term memory loss.  

Thanks for giving a fork and reading.   Until next Tuesday.  :)

XOXO

Tess  :)