All Contents of www.littleforkers.com, The Little Forkers Webcomic and The Forkin' Odyssey, are Copyright 2010-2013 Tess Cooper. ​So, Amber has a Papa and a Papi (two dads).  I had a doc that I worked with back when I was a nurse that called her dad "Papi" and I always thought it was so adorable.  So, when I needed 2 names for dads for this character.  I thought Papa and Papi were perfect.  :)

So, it is official.  I get to be an attending "artist" at Dragon Con.  :)  I cannot say that I will definitely be there for all 4 days, but I will try.  I may have someone else covering things for me at times if it gets to be too much.  :)  For those of you that read my commentary, you know that sometimes my migraines and such keep me from doing all that I might like to, but I will just hope for a good couple of days.  I also have the help of my fabulous editor and husband Chuck.  He goes to the cons with me and is a HUGE support.  I could not do these without him.  :)  Anyway, if you are in Atlanta at Dragon Con, come see me in the Comics and Pop Artist Alley.  I will be debuting my new and improved "Buzzy Buddies" (stuffed toys based on my possessed jelly bean characters).  I love them.  They are fuzzy and soft and cute and they move.  Awesomeness!   I am so proud of my little stuffed minions.  :)

Type at ya' on Thursday and we will see if Amber can get Dustin back in time.  Until then.....

XOXO Tess:)

Time Travel:  Part 5

​Edited by

 Chuck Cooper

Mouseover speech bubbles 1, 2 & 4 to see what they are thinking. :)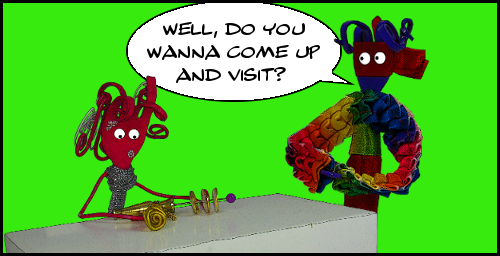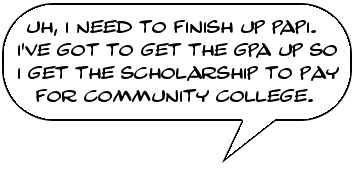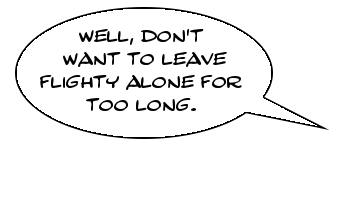 Meanwhile...... A long long time ago.....