All Contents of www.littleforkers.com, The Little Forkers Webcomic and The Forkin' Odyssey, are Copyright 2010-2013 Tess Cooper. The Not So Special Report:  Part 2

Edited by: Chuck Cooper

Mouseover panels 1&3 for full effects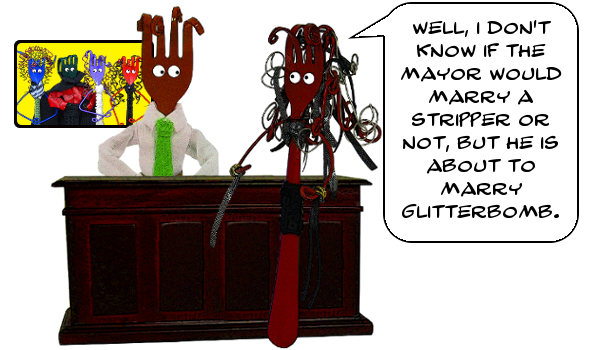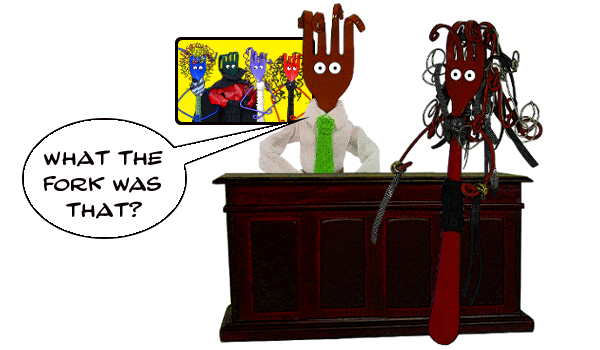 I am starting to see the light at the end of the tunnel in getting ready for C2E2 and DC Awesome Con ..... although it could be an oncoming train.  :)  

I have my proof back for "I Could Fork You" and it should be available for sale on Amazon within the next two weeks and I am "very excite."   I also have most of my year one book together.  :)  For those of you that have put together a book, you know the sense of relief I am beginning to feel.  :)  I did a tribute to Pulp Fiction with my cover for my year one book and I think it looks pretty cool.  

So what is busting things up at the club?  Hmmmm.......   I suppose you will just have to wait and see.  :)

Thanks for giving a fork and reading.

Tess :)