All Contents of www.littleforkers.com, The Little Forkers Webcomic and The Forkin' Odyssey, are Copyright 2010-2012 Tess Cooper. 

Mermaid at the Doc's Office (Part 3):    Mouseover panel 

1 and 3  for  full effects.

  :) ​Mermaid at the Doc's Office

Yeah, the mermaid has lost it.... again.  This strip was co-written with my buddy from High School Sherman Holloway.  You Forkin' Rock Sherman!  

Thank you so much to everyone who stopped by our table at  
Annapolis Comic Con 
 last Saturday.    Next weekend, Amber and I will be at the Salem Civic Center for the Roanoke Valley Comic Con.  We hope to see you there.  :)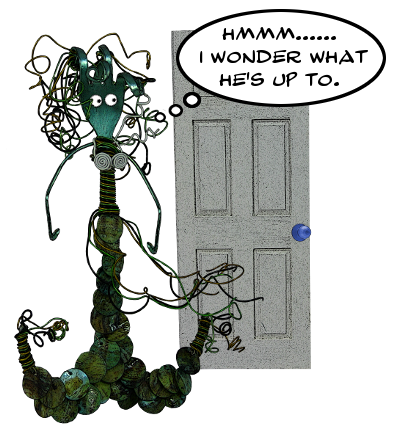 OMG! I knew it!

  He's been cheating on me all along.